Create impact through our behavior change platform
Our self-learning behavior change platform is grounded in science and boosted by AI.
Drive behavior change through your app
To create positive behavior everyday
Platform as a Service
Our platform is:
Use case agnostic
Context aware
Human centric
Rapidly scalable
Self learning
Choose the right techniques that fit best for your use case
Based on your objectives and target group, we will recommend the right techniques within these 16 hierarchical clusters that will achieve the desired results for any behavior across health, driving, sustainability, and commerce.
Context-aware and adaptive
Sentiance technology detects the users' context to gain insight into their habits to optimize the intervention strategy.
Our behavioral and data scientists will collaborate with you to define relevant decision trees for your specific use case.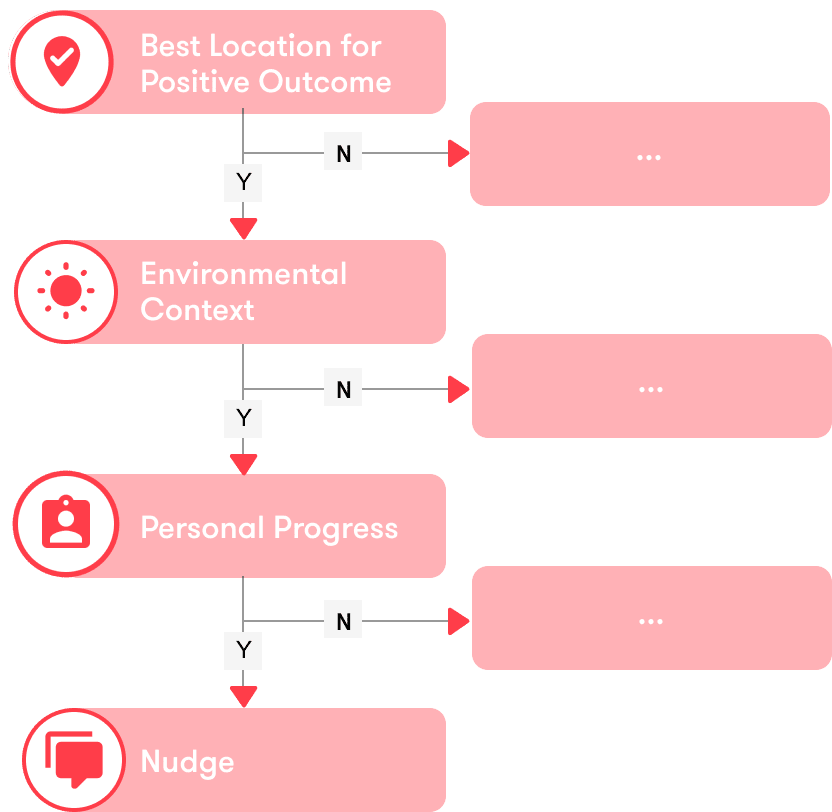 Self learning platform with a human-centric approach
Our behavior change platform adapts the intervention strategy to the user's unique profile and behavior history to achieve the desired results.
Let's create sustainable change.
Get the ultimate insights into your users' behavior. Create personalized adaptive products and services and drive behavior change.